Do you want to get fitter, lose some weight and feel better?
---
Join our 6-week online challenge starting on Monday!
Boost your motivation, get fitter and drop a size in 6 weeks!
Say 'Hello' to a fitter, slimmer, more confident and happy You – in as short as 6 weeks!
Did you know that 8 out of 10 people fail to maintain their weight loss results because they followed an unhealthy plan that's impossible to sustain in the long run?

"I am so, so happy for all this challenge has given me! I loved the recipes, I loved the posts and emails, and I love all the 8 cm of waist that is gone from my body! I cannot wait for the next one!" – Joana M.
Where does the challenge take place?
This is an online program, so you can join from anywhere in the world, and do the challenge at your own time.
No ZOOM

and

no timetables

you have to stick to!
Just press play when you're ready to start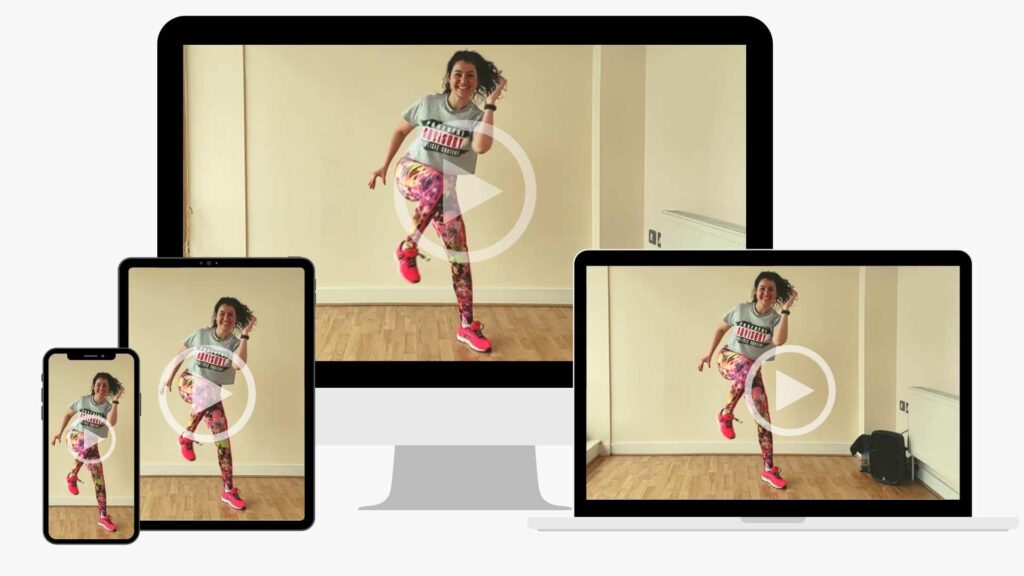 This will be the most enjoyable challenge you will ever experience!
Is this challenge for you?
It is for you if you answer 'Yes' to any one of these:
▢ If you want to get back into an exercise routine but have lost all your motivation working from home
▢ If you have tried different popular diets but they didn't work for you
▢ If you have lost your mojo lately and want to get it back
▢ If you want a healthy and sustainable way to lose weight and keep it off
▢ If you find it hard to motivate yourself to exercise
---
In as short as 6 weeks, you will:

get fitter

feel better

have more energy

know how to eat healthy on the go

learn how to prepare a healthy meal in under 30 minutes

feel more confident in your clothes

enjoy being active

be full of life

feel happy and healthy
---
What else can you expect?
Check this out:

"Excellent classes. Feel fitter after one week" – Jenny O.
---

"Excellent service and very easy guidelines to follow" – Nora M.
---

"I am half way through the challenge. I absolutely love it. It's the first time ever I actually enjoy exercising." – Alice C.
By the end of the 6 weeks, you will feel full of life, full of energy, you will get your confidence and motivation back and you will feel much better about yourself!
Why should you join our online challenge?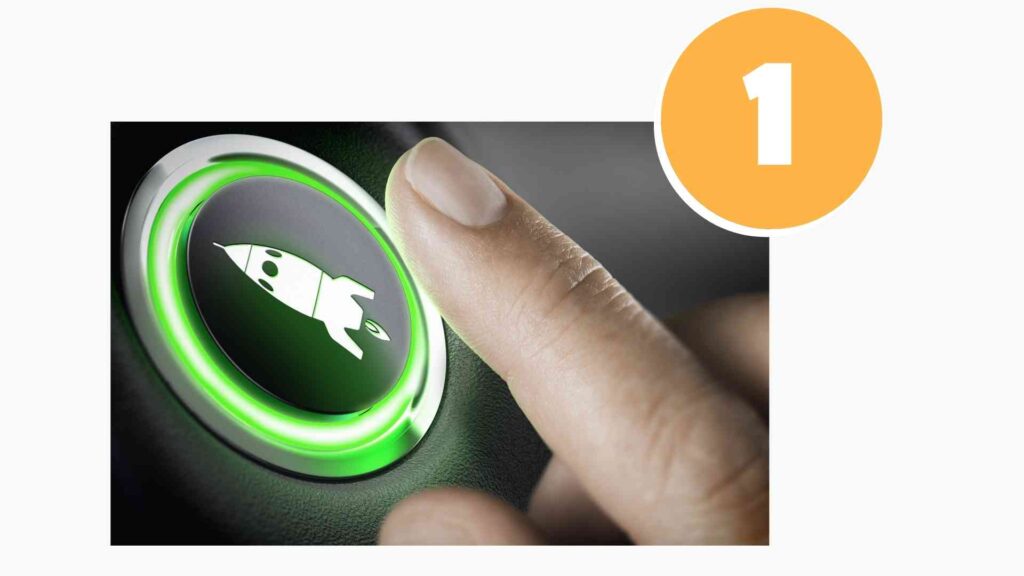 It will instantly boost your motivation
Joining a new slimming plan can be daunting. We understand. That's why we focused on making this program easy to follow and fun. This challenge will help you stay focused and avoid distractions. It will also give you a reason to get off the couch and get moving.
---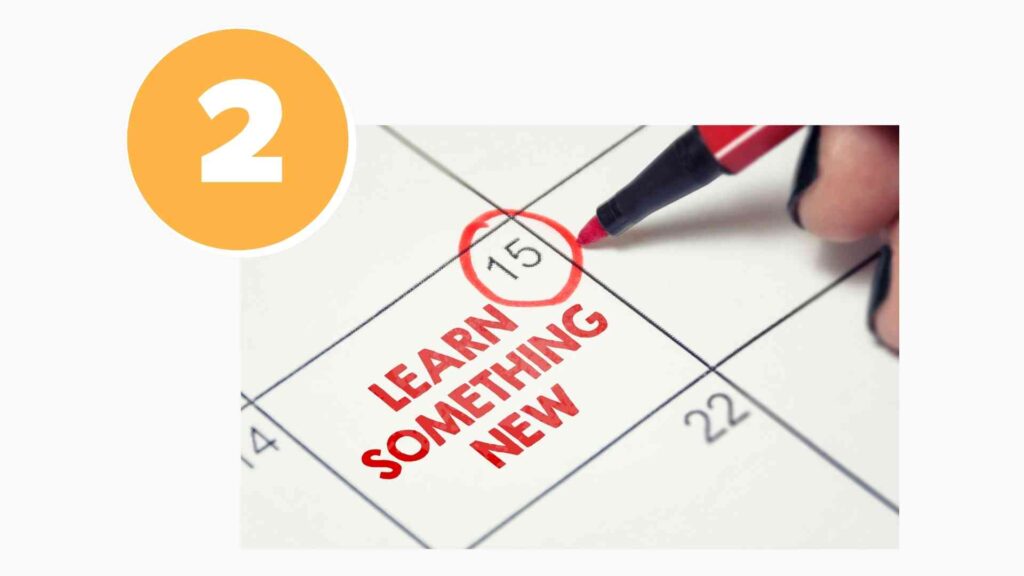 Learn something new
Our 6-week challenge will spice things up. Changing your routine is a great way to start seeing results again because of the new exercises. You will also get a Motivation Guide and a Nutrition Guide, which you will keep even when your challenge is over. When the challenge is over, you will have all the tools to keep the momentum going and keep active and healthy.
---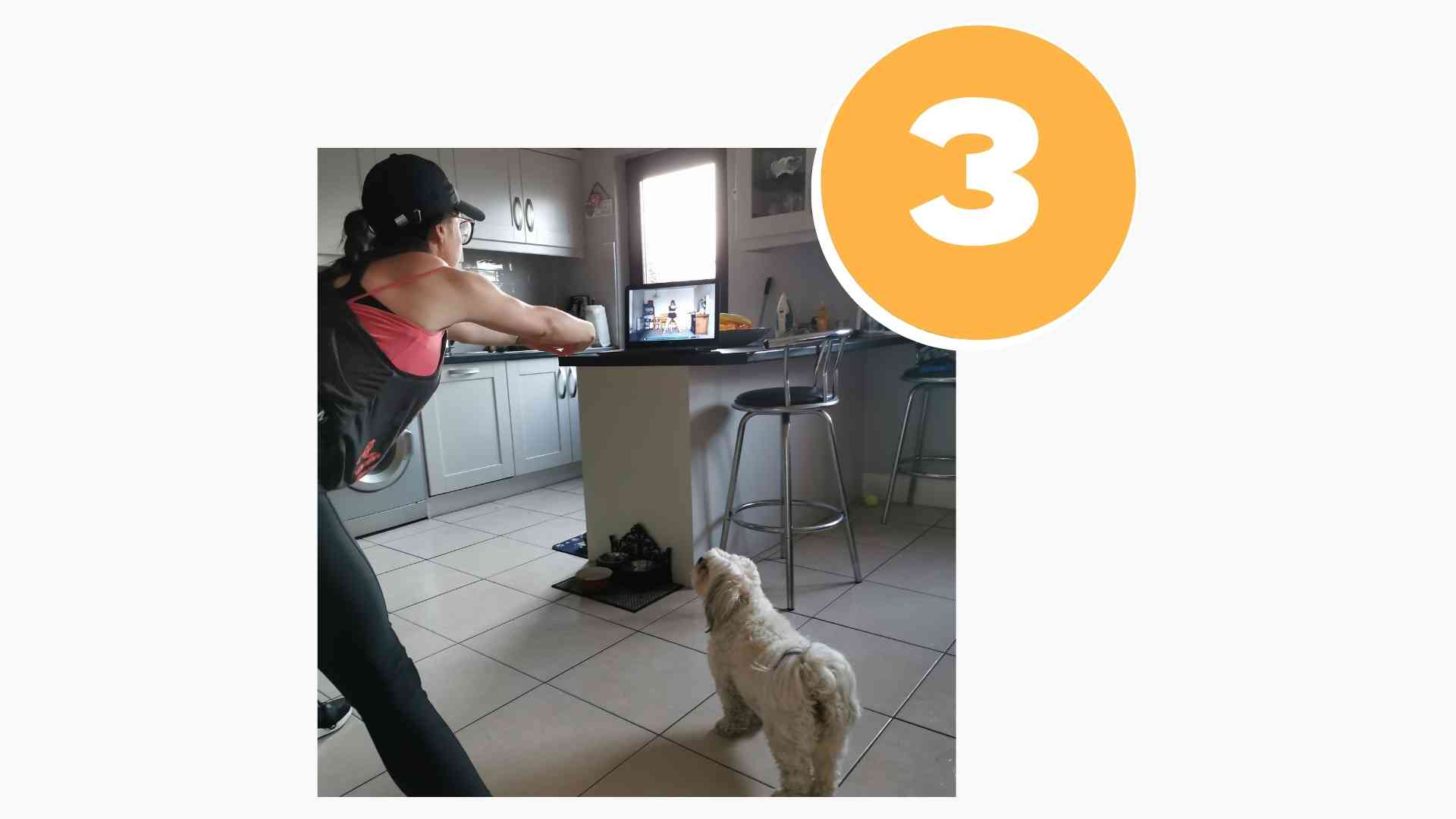 Flexibility
There is no need to be at a certain place at a certain time. No need for gym memberships. No strict timetables. You can do the classes whenever it works for you during the day.
---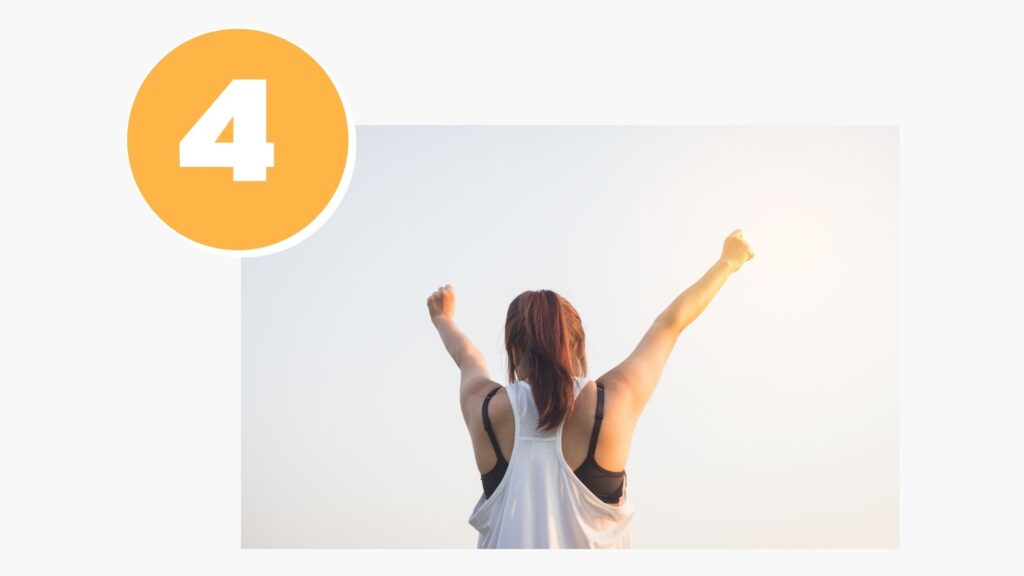 The uplifting feeling of accomplishment
When you complete the challenge, the real reward at the end is the feeling of accomplishment. That feeling is similar to a natural "high". You will feel uplifted, positive, determined, and enthusiastic about your plans.
Here is exactly what you are getting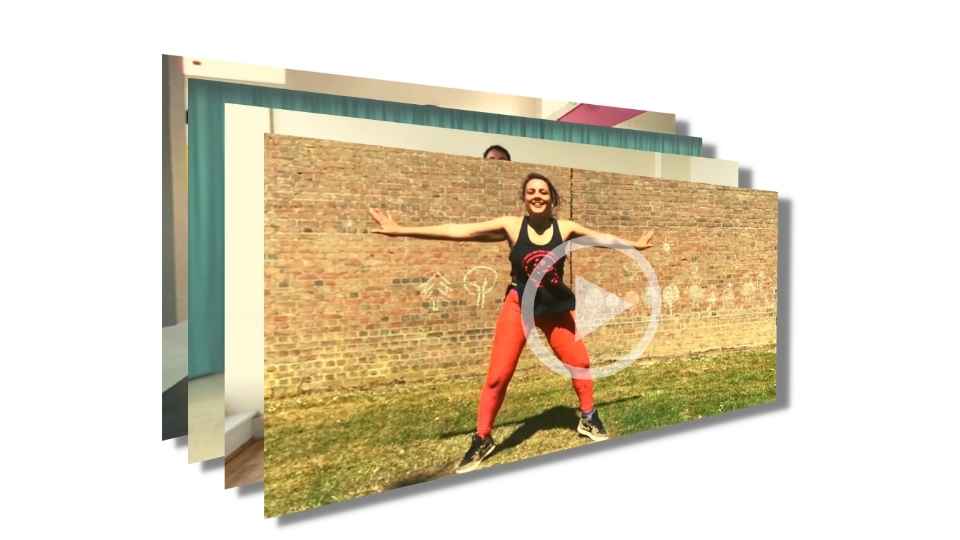 Access to our popular Zumba and Sizzle classes
Our famous fun-filled dance-fitness classes will leave you energised, de-stressed, feeling confident, fit, healthy, and happy. Depending on your current fitness level, you can choose from our low-intensity, medium intensity or high-intensity classes. You can also pick a class based on your current level: Beginner, Intermediate, or Intermediate to Advanced. Every instructor has a different style, each bringing you a new challenge.
---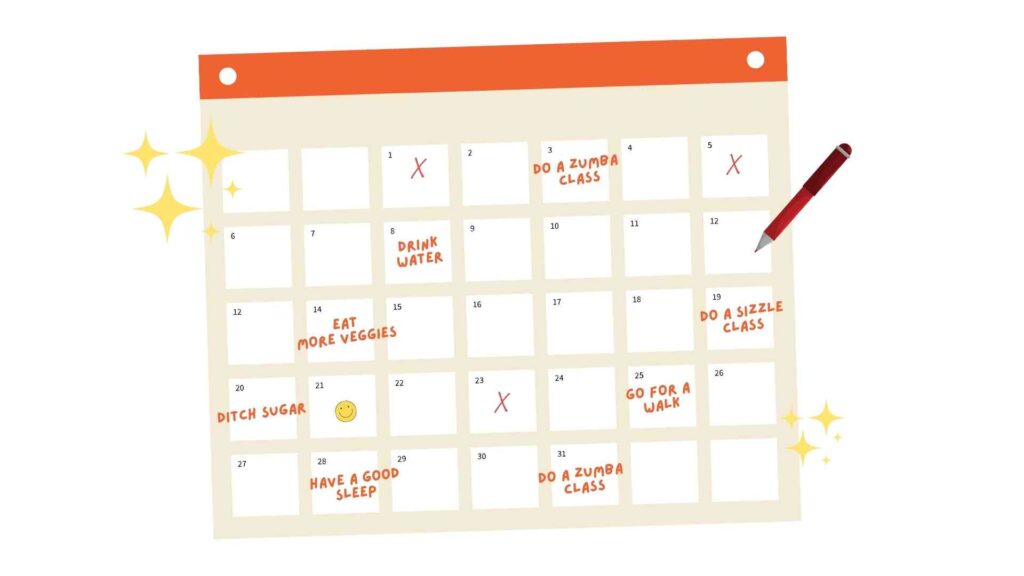 A detailed plan and guidance to follow during the 6-week challenge
The secret is in the correct sequence and gradient. Too much too soon can put you off. That's why you will get a 6-week schedule to follow, which will help you get through the challenge smoothly and surely.
---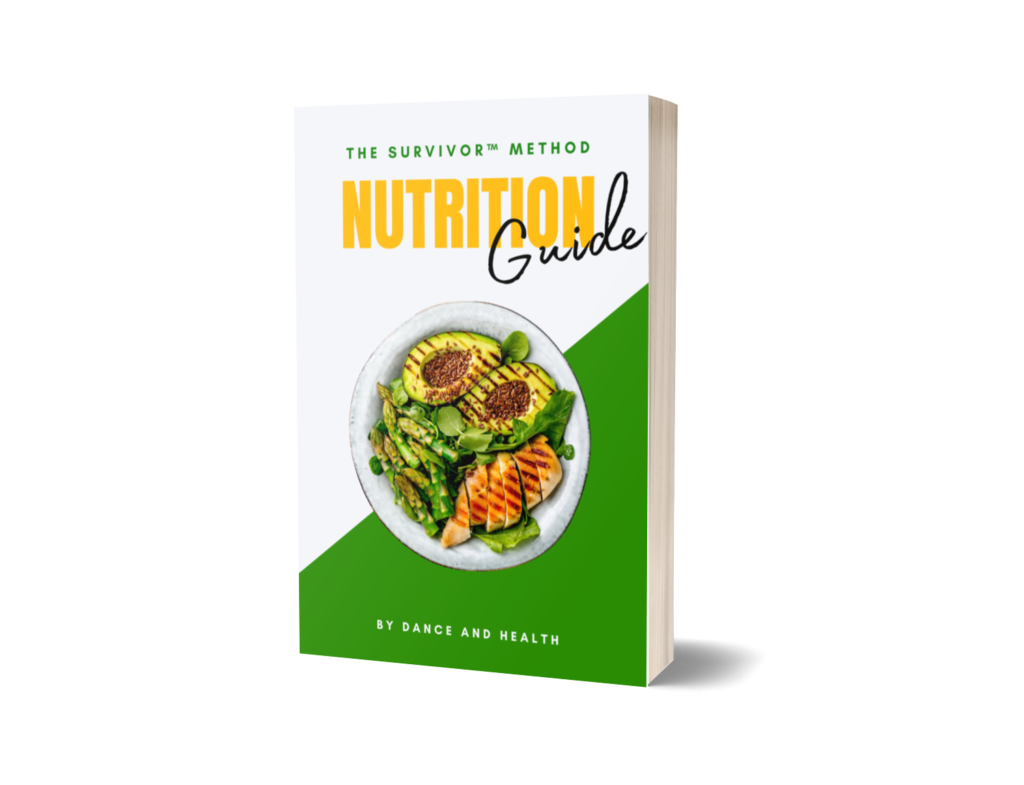 Nutrition Guide
Once you sign up, you will get immediate access to the simple, easy-to-follow nutrition guide to follow throughout the challenge. Learn simple ways to prepare nutritious food and snacks so that you can keep the body fat off even after the challenge is over.
---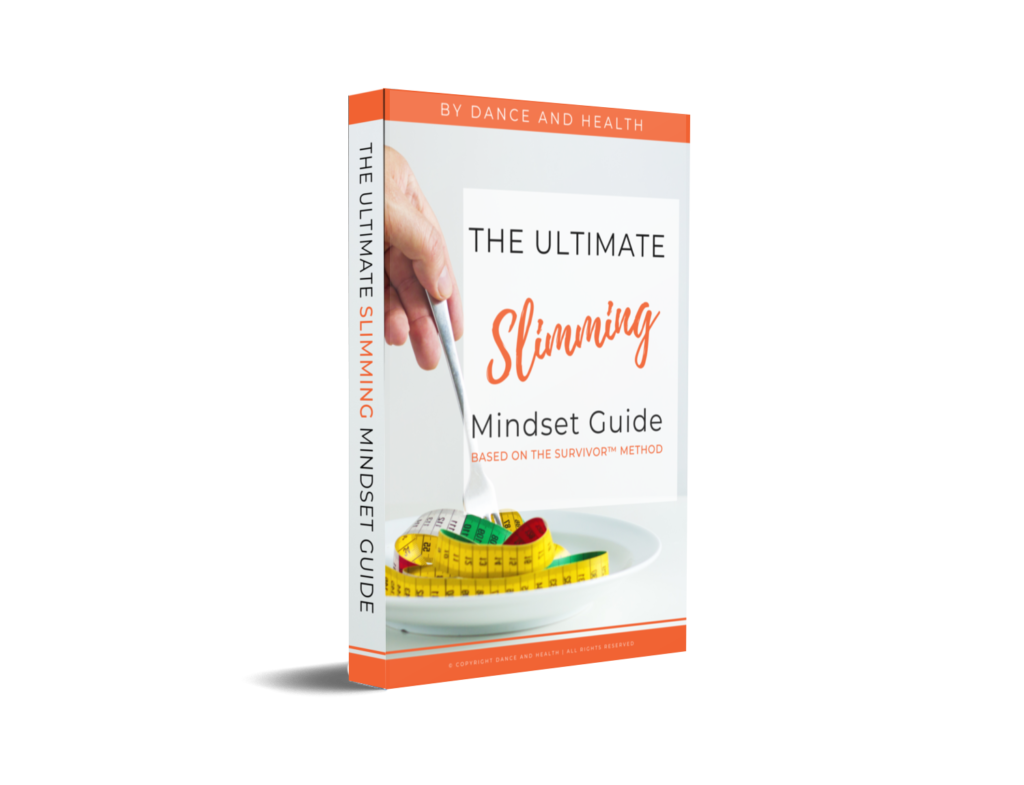 Mindset Guide
Once you sign up, you will get immediate access to the short guide to help you set the right mindset at the start that will help you stay on course and achieve your slimming goals.
---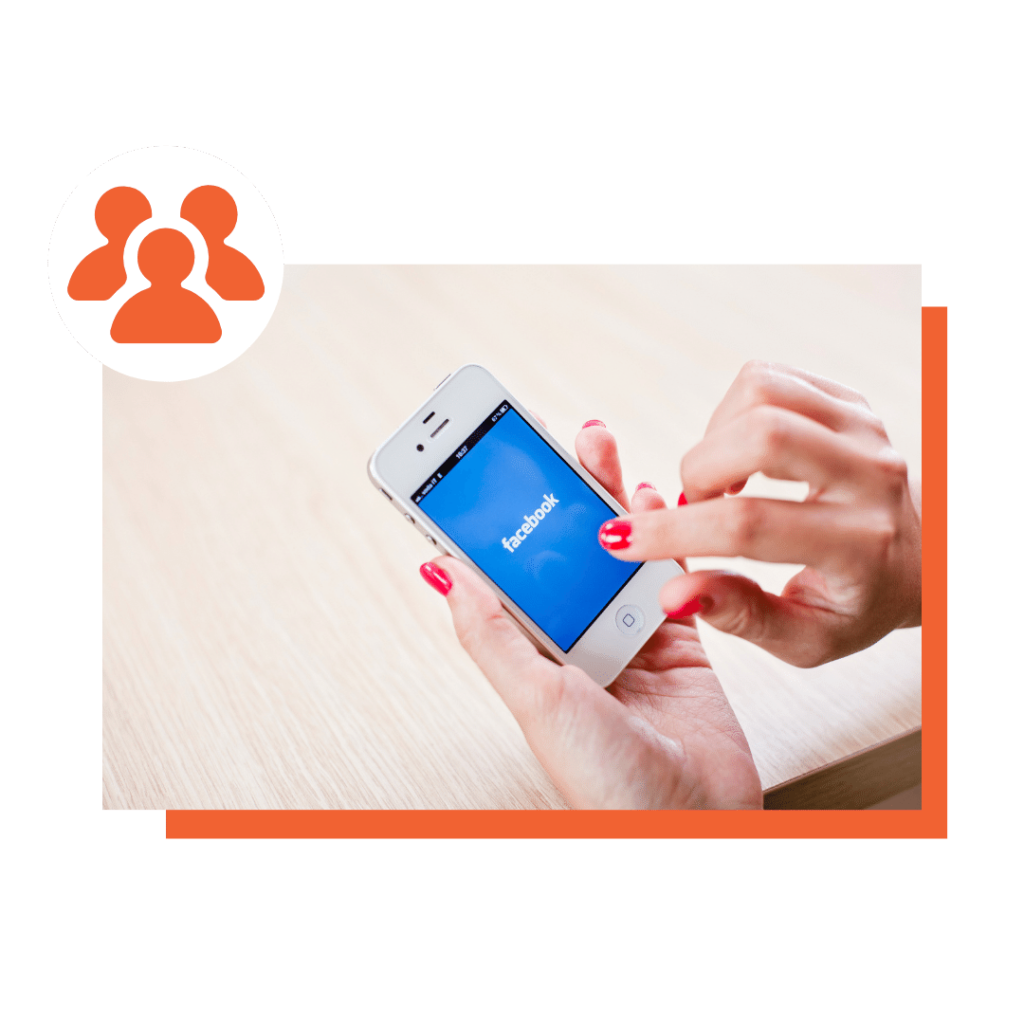 Lifetime access to our closed Facebook group
You get lifetime access to our closed Facebook group. Here, you will find tips, motivation, help and guidance. Be surrounded by people on the same journey. You get exclusive access to Lily and Viktor. (You don't need to upload pictures, there are no cameras, and you don't have to speak in front of others.)
---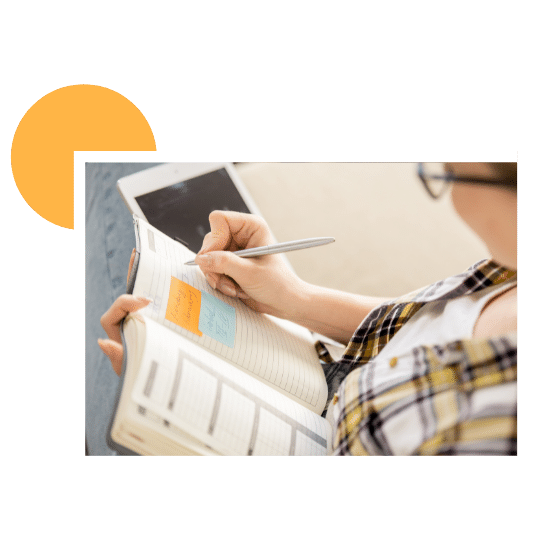 All your questions answered, 7 days a week
You will never feel lost on your journey, even if you are not on Facebook. Our certified fitness trainer and nutritionist will be only one email away to answer all your questions.
---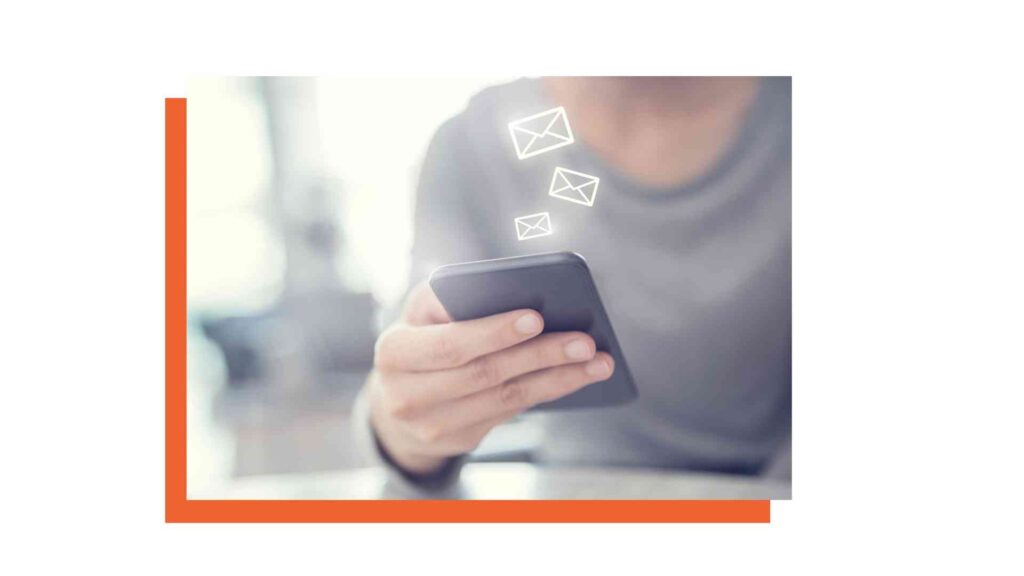 Daily VIP 1-on-1 email health coaching
Our nutritionist will help you with additional tips and knowledge, in plain English, without the fitness jargon. The daily emails will help you build your understanding of your body and your health to be in control and maintain your results even when the challenge is over.
Will this challenge help me lose weight?
The short answer is: Absolutely!
We designed this program to re-balance the metabolism, increase energy, and help the body use more fuel and shape up.
It's simple:
We mix the most fun dance workouts with a no-nonsense, easy-to-follow healthy eating plan.
If you follow the program and do everything as per the plan, you can lose up to one dress size.
All this while enjoying the journey!
Our members have reported amazing results after doing our classes and implementing healthy eating habits.
Check them out:

"I really hate the gym and wasn't exercising at all, but I made one of the best decisions I could by signing up for the Dance and Health program! With the classes and the motivation I got, I have lost 10 kg in 4 weeks.(*) The classes are now a part of my lifestyle, and I simply love them!
As a single parent, I have little time for myself. Still, I choose to do these classes to recharge my batteries and release the stress and negative emotions. I feel happy after every class and proud of myself, plus with positive energy. What can be better?"
-Parsla​
---

"I started the classes with Dance and Health after I had my second baby. I did the classes several times a week, and I combined it with a healthy diet. I lost my extra weight in no time. More importantly, I got rid of the nasty cellulite around my leg."
-Laetitia
---

"I lost 22 pounds (*) and the best one: my body is getting toned for the very first time in my life! I don't use elevators anymore. I don't have to catch my breath if I run for the bus. I started loving to walk and do it a lot when I had a day off.
I discovered local shops and markets to buy fresh food instead of having fast food from supermarkets and take away. I discover new, easy and healthy recipes every day. I cannot say that I'm there at the finish line, but I'm on the right track to living a healthy life."
-Laura
---

"I felt more energetic, fit, and happy thanks to these classes. I thought that changing some of my eating habits would help me get faster to my objective: losing 14 kgs (30 lbs). And it did, and it wasn't as tough as I thought! I actually started enjoying real, good food, appreciating the taste of healthy ingredients. As a result, my metabolism is close to someone's metabolism who's half my age, and most importantly, I'm a much happier person."
– Lynn
---

"Along with the feel-good factor I get from these classes, my mindset and habits have changed considerably regarding diet and exercise. I no longer think of exercise as something to dread or to be endured; instead, I see it as a tool that will help me get healthier and improve my life.
This combination of a healthier diet and regular exercise has helped me lose over 3 and a half stone (over 50 lbs) in the last year. (*)
It's amazing to have so much energy and to feel fitter than you've ever felt before. Not to mention that once you start making conscious decisions about your food, your body begins to crave the "good" foods."
-Grace
(*) Your results may vary. ​
Drop-A-Size
6-week challenge
Starting on Monday, 30th May
Normal Price: €249
Discounted Price: €129
Today Only: €59
Or pay in your preferred currency
(£51 • $67)
One-time payment. No recurring fees.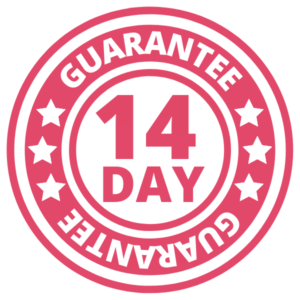 100% MONEY BACK GUARANTEE
We are so confident that you will love this challenge, that we have a 14-days full money-back guarantee. We don't want you to pay for something you don't enjoy, so we will refund your purchase if you don't achieve results and don't like the classes.
"Not long started, but I do feel like I have more energy already, only after 1 week" – Lisa F.
---
"My self-confidence has improved." – Sinead M.
"Dance workouts? I have two left feet!" – I hear you saying.
Don't worry, these classes are perfect for people who say they can't dance.
Our classes are designed to be easily followed and improve your fitness level.
Couch potatoes are welcome too!

"As someone who used to hate the thought of exercise, now I can't wait to do a class! It doesn't even feel like real exercise, just fun!"- Paula T.

"I love my new hobby of Zumba and Sizzle classes. It doesn't feel like a workout but you get the benefits." – Nicola L.

"I joined the classes in January aiming to get fit and healthy for my wedding in September. Thank god for my wedding otherwise I'd be missing out on the fun I'm having every time I do a class. And best of all it doesn't even feel like exercise – I feel like a teenager again dancing around!!" – Joanne D.

"I have never had so much fun exercising and although I have only started I'm already seeing the results." – Lucy D.
Drop-A-Size 6-week challenge
Here's how it works:
Step 1
Sign up right now to secure your place for the next challenge, starting on Monday.
---
Step 2
You will receive your login details immediately and a short information about how to prepare.
You will also get immediate access to your 3 Guides: the Mindset Guide, the Nutrition Guide and the Exercise Guide.
---
Step 3
Log in with your password on Monday and start the challenge. Your exercise guide will outline your recommended steps, but you have the freedom to do any of our classes anytime during your challenge.
What is Zumba?
⏱ 45-minute class
Latin + international music
⚡️ fat-burning
🩰 for beginners too: dancing skills are not required
😃 puts a massive smile on your face
What is Sizzle?
⏱ 30-minute class
⛱ the greatest summer hits of all times – from the charts
🤾‍♀️ fat-burning
🩰 for beginners too: dancing skills are not required
‍ideal for busy people
😃 puts a massive smile on your face
Curious?
Take a sneak peek at our classes:
Start at your level and work your way up.
All included in the 6-week challenge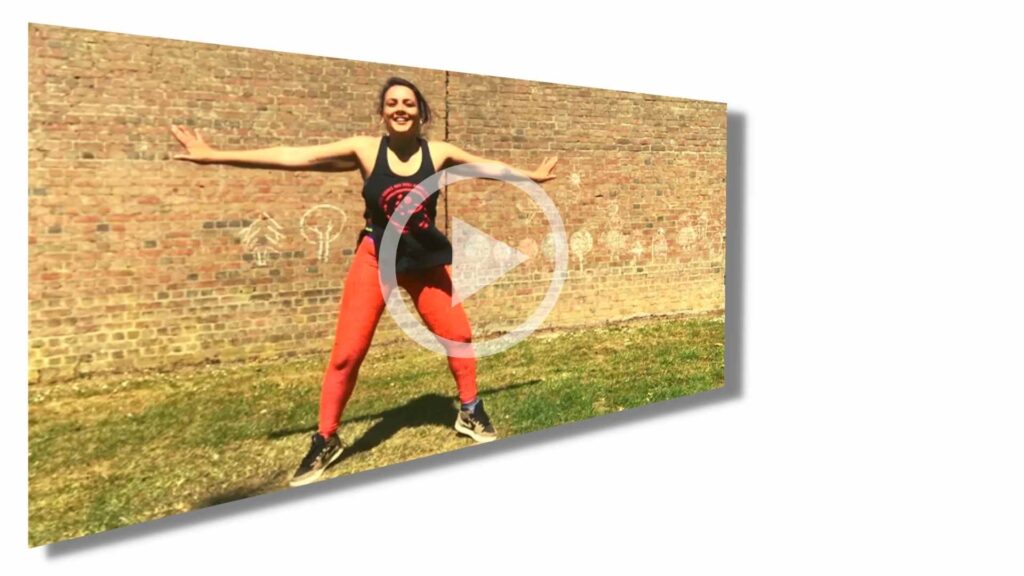 Beginner Classes
Perfect if you are just starting and have never done Zumba or any dance fitness classes previously. We picked easy-to-follow routines for you, combined with the best music. Simple routines, maximum enjoyment.
---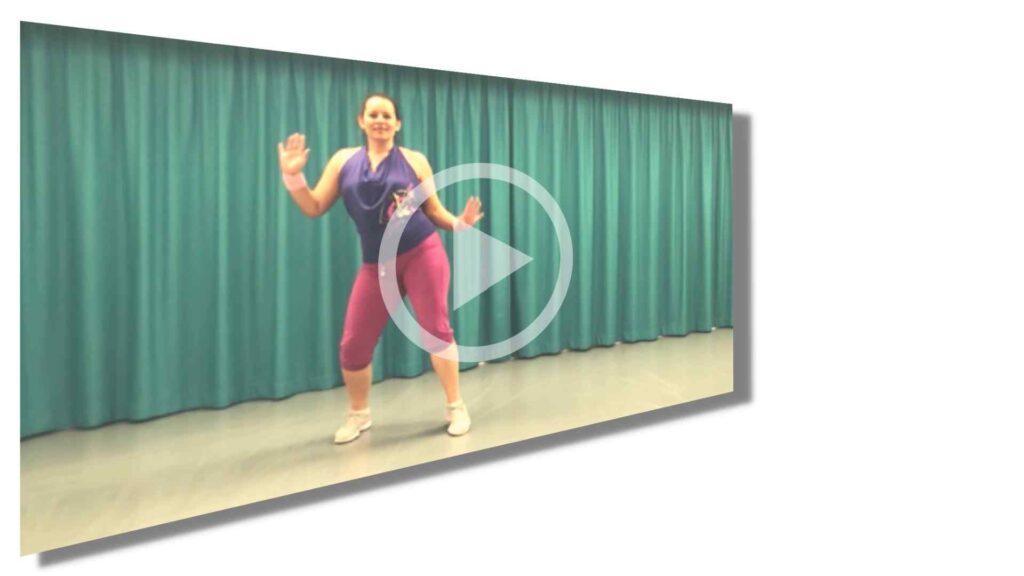 Low-Intensity Classes
Perfect if you haven't exercised for a long time (months or years).
They might also be suitable if the doctor recommended that you do lower intensity workouts.
They are also perfect for when you simply don't feel like doing a proper workout. You would just instead enjoy the excellent music, move along, and remove the stiffness after a long day of sitting at your desk.
---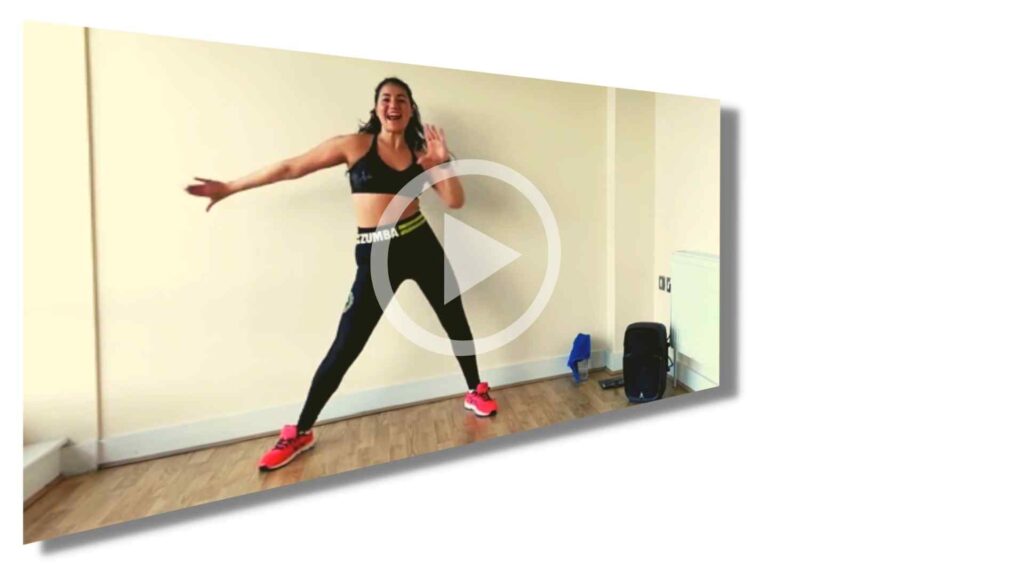 Regular Classes
Our famous fun-filled classes will leave you energised, de-stressed, feeling confident, fit, healthy, and happy. The pace of each class is moderate to high intensity. Once the low-intensity and beginner classes are no longer a challenge for you, you can move on to the regular classes. Every instructor has a different style, each bringing you a new challenge.
---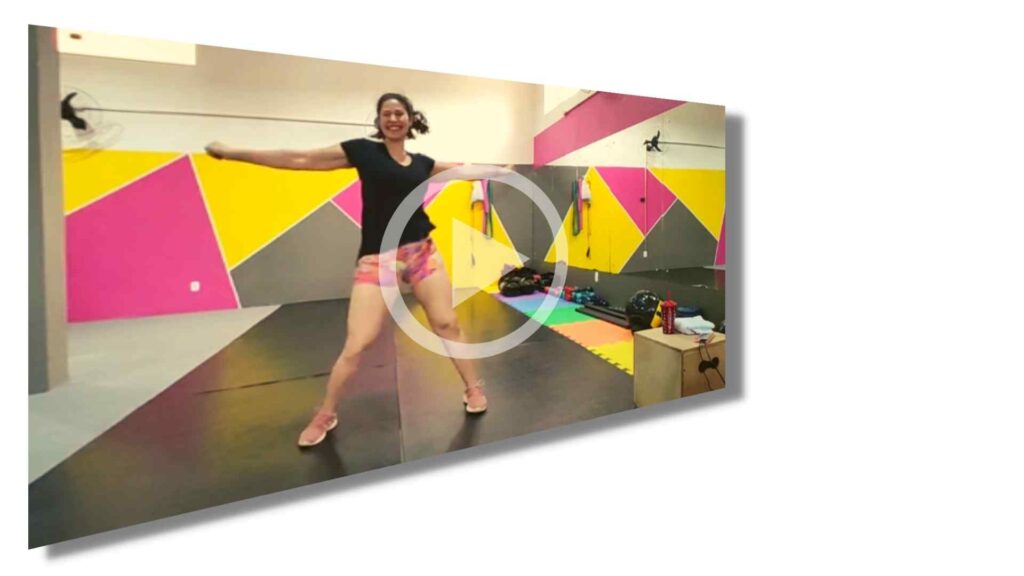 High-Intensity Classes
Or the way we call it: "Cardio blast" classes. These short, under 30-minutes classes are meant to give you an intense workout within 30 minutes. They are the best stress-busters and fat-busters while also shaping that booty with all the jumps and squats. And as the name 'cardio' suggests: you will give your heart a workout too.
---
Ready to get started?
Who are we?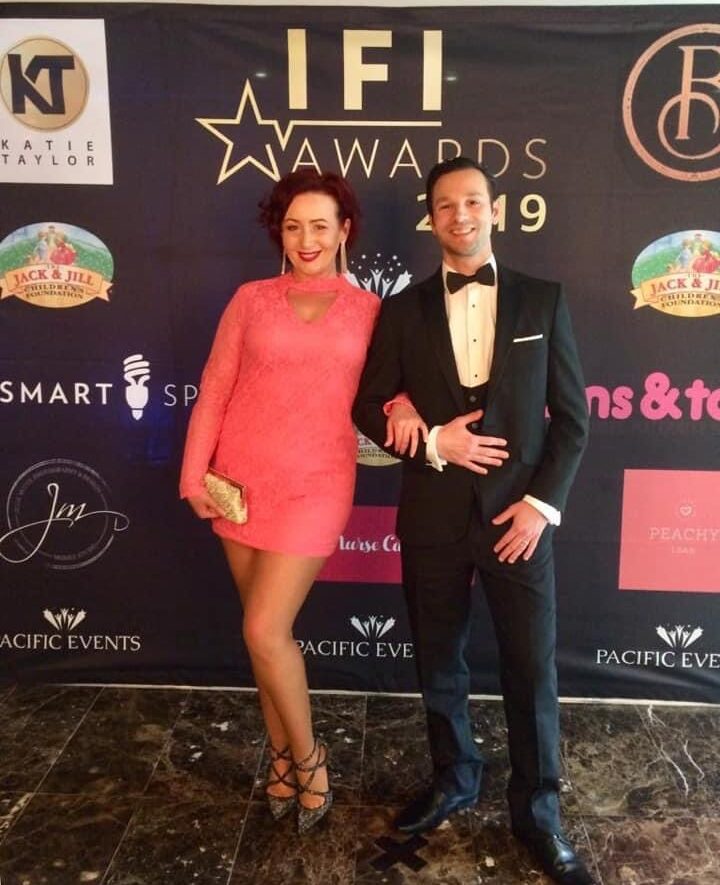 We are Lily & Viktor, a married couple who founded Dance and Health in 2011 to help people fall in love with exercising.
Many people think of physical exercising as a chore that must be done. We both agree that it doesn't have to be like that!
Viktor is a coach who searched for healthy ways to reduce stress, anxiety, and depression. He found that dancing and dance fitness are great tools to reach a healthy state of mind and body at the same time.
I (Lily) am a group fitness instructor and nutritionist. I couldn't be happier when I met Viktor at a Cuban salsa class in Dublin. We combined our teaching and coaching experiences and created Dance & Health. Due to the high demand, we developed programs and challenges that motivate people to exercise, help them make healthier food choices and drop unwanted body fat.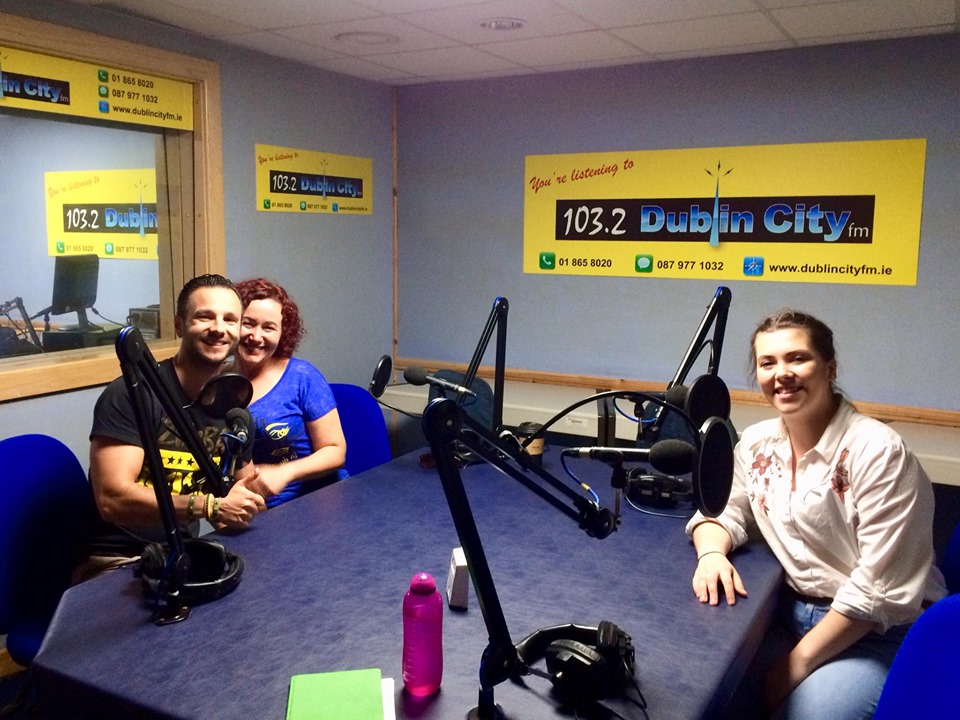 Over the years, we have been invited to radio shows and featured in different media outlets focusing on the importance of physical exercise and a healthy lifestyle.
We have helped over 10,000 people (and counting) during these years to transition from being couch potatoes to movement-loving, healthy and happy individuals.
We can't wait to help you achieve your goals.
Our motto is:
To achieve results in fitness, you don't have to be extreme, just consistent.
Our happiest moments are when people tell us how great they feel, how they achieved their ideal weight, how confident they feel in their clothes. We never get bored hearing those success stories, and we can't wait to hear yours.
Why should you trust us?
You can be fully confident that you are in the best hands joining our community.
Over 10 years, our team has won several awards and recognitions, but the closest to our hearts are the ones voted by our members.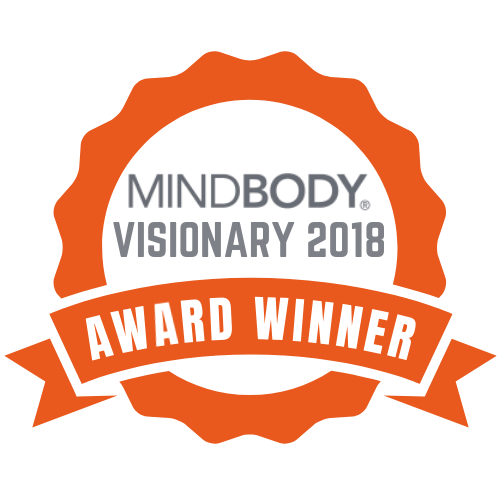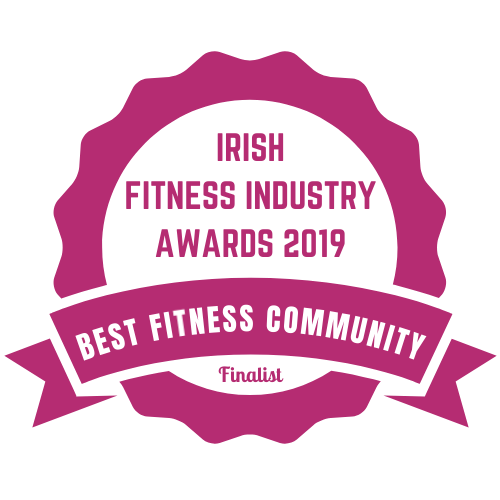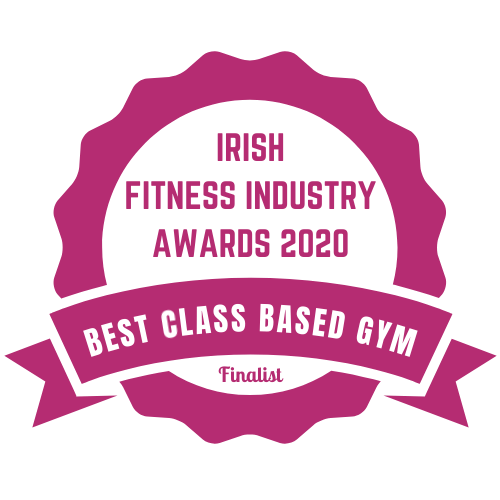 What our previous Challengers have to say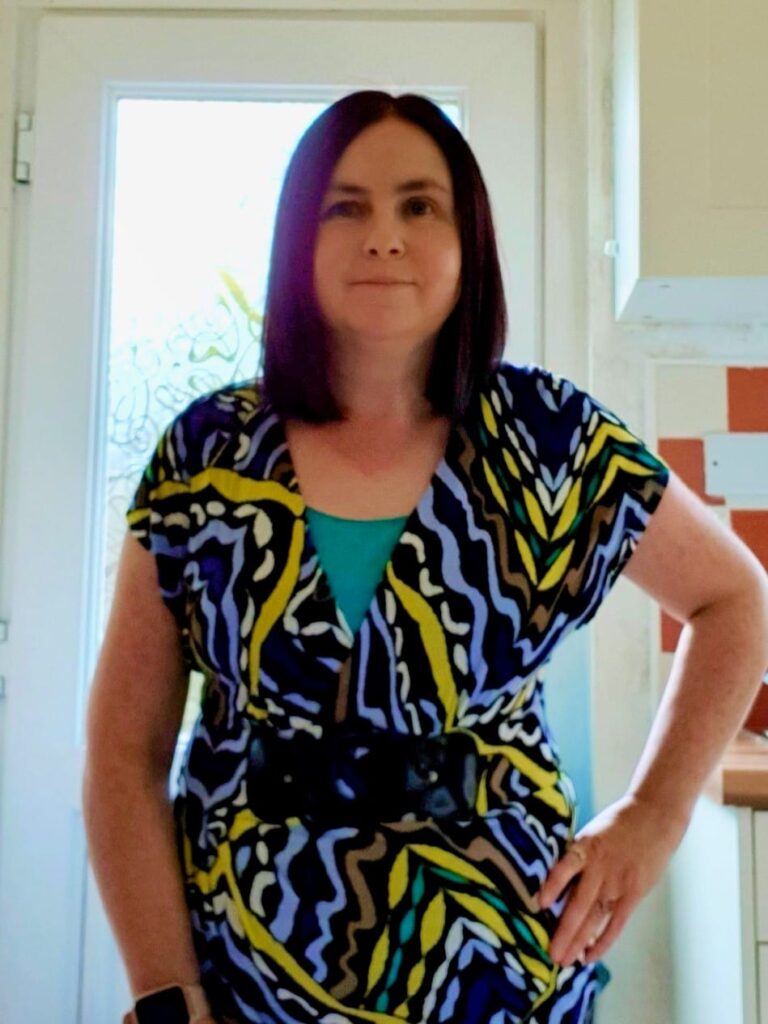 I found myself nearly up to a size 16 dress, so I realised I had to do something about it! I wanted to feel better about myself, too and get into eating healthier. I had got into a rut eating takeaways, drinking lots of fizzy juice and making no effort at all to do any exercise!
Those who know me well know how much I love dancing, and this was the main thing I loved about it so much….the variety of Zumba routines and music used. I also liked getting advice with areas of focus and little tips!
And the results? A flatter stomach, which my fiance noticed, and just generally not feeling knackered with really little things like tying my laces or going up steps etc.
​- Laura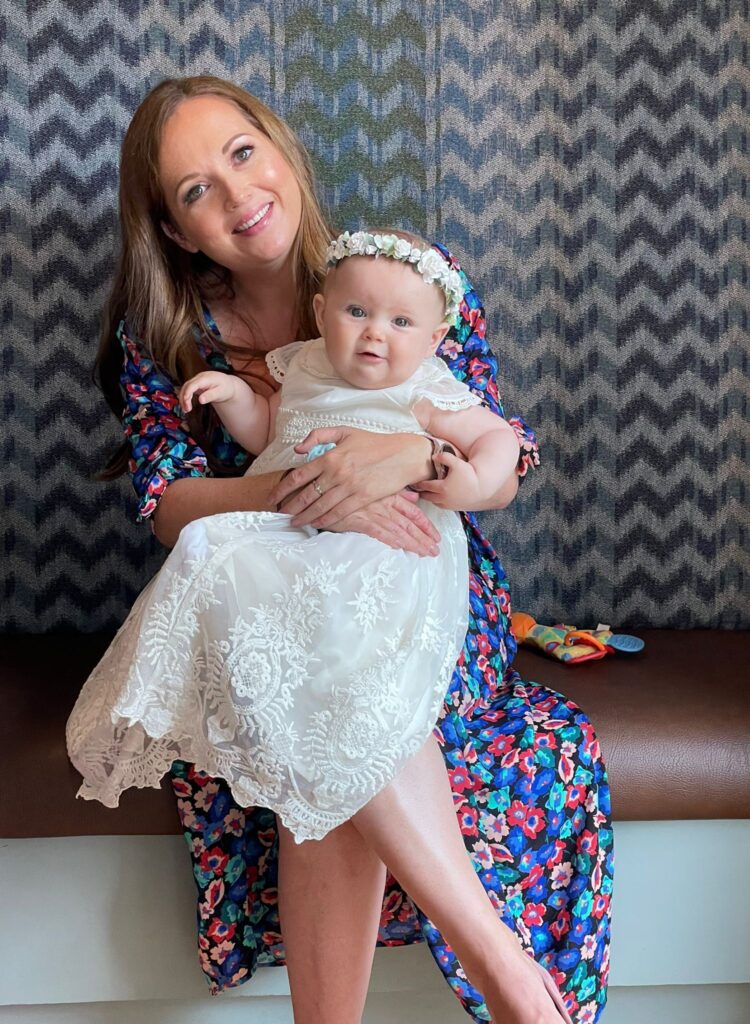 I am a busy Mammy of 2 young kids and was struggling to lose weight 6 months postpartum. I had no interest in running and couldn't get the time to attend local classes, or the timing just never suited. The little one is exclusively breastfed and would only settle me at bedtime, so I was very limited as to what I could do.
I saw the Dance and Health programme advertised, and it jumped out at me. Here was something I'd be able to jump in and out of in my own time as my little one napped etc. The videos were very well structured depending on your dance and fitness ability, and I loved them. I would look forward to doing them. My little girl would sit in her high chair and watch me dance for away.
The added bonus was all the brilliant advice and information. It made me look at things differently, and the little challenges were fantastic. They speak plain English and not fitness jargon which is so off-putting.
I wanted to lose a few pounds, which I did, but I also got my love back of being active in a really fun and enjoyable way which has never been the case before. I now look forward to the dances and going for my walks. I am drinking much more water and eating much better.
Lily and Victor were always there when I needed them also. If I felt I wasn't going it 100%, I would email and chat to them about it. They would get back to me with words of encouragement which helped me so much. Would definitely recommend it.
​- Eilise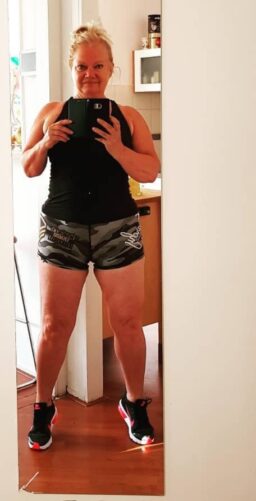 Due to covid, I'm working from home and am randomly doing some running and exercises here and there but missed discipline and motivation for a more structured rhythm of movement. And sitting at home in meetings didn't help matters. Frankly, that was getting to me. At 59, I was beginning to think this was life, tired all the time. So when I saw this ad, I immediately jumped at it. Just give it a try, I thought.
And soo happy I did!
The dance and music really make me happy and move!
I actually felt human and feminine again.
I have energy again!
Love the Sizzle classes!
But what I also love and appreciate are all the help and motivation I get. They really inspired and motivated me to keep going in these strange times.
I have become fitter, happier and more flexible in my body movements and even lost a little weight.
My legs have toned up, and I've regained confidence.
Dance and Health is truly the answer to my prayers. I can totally recommend this program. I can't wait for my next class.
​- Louise
You will never get bored with our team!
Dance and Health are so lucky to have 8 excellent, unique fitness instructors on board!
We all have different personalities and styles, but the love of dance bonds us together.
Try the classes of all of us, and we're sure you will find the right fit for your needs!
Meet the team: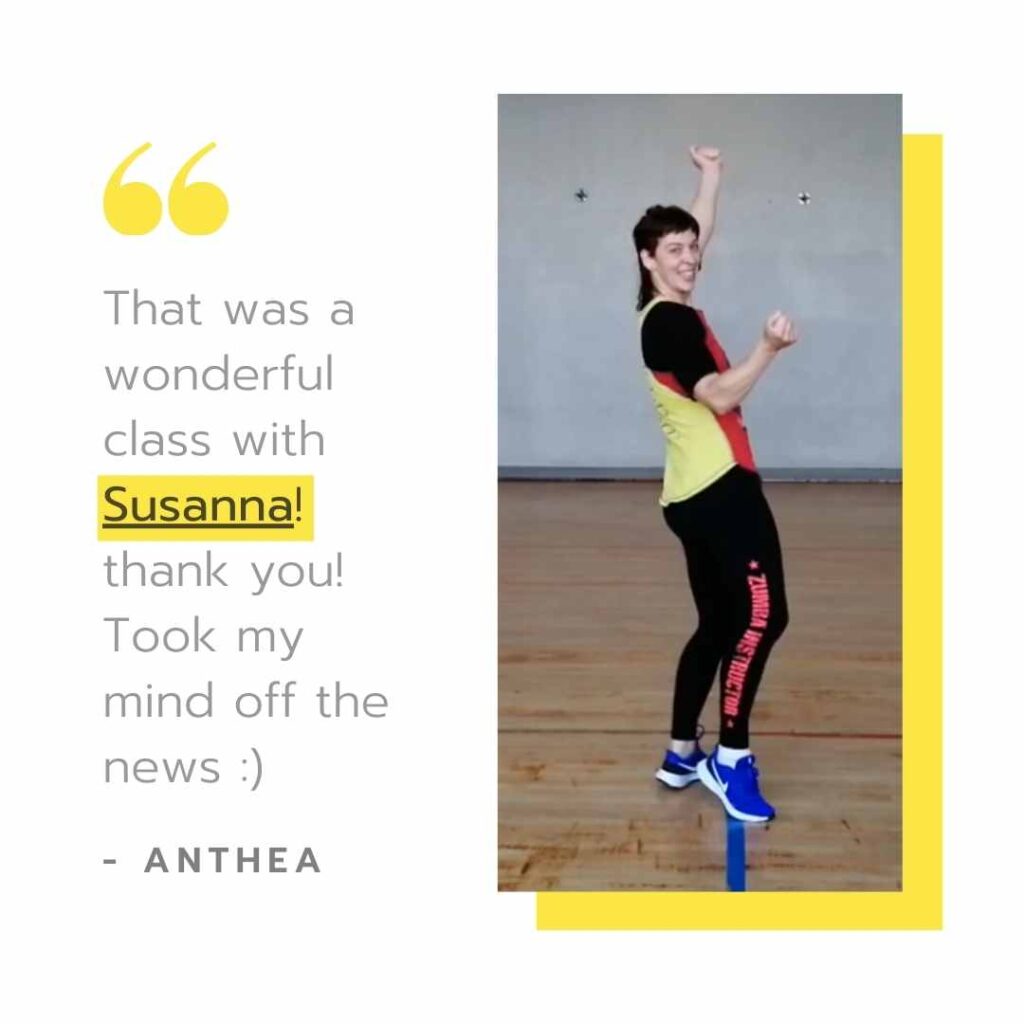 ---
What others say
---
Frequently Asked Questions
What is the difference between ZUMBA and SIZZLE?

The main difference is the music.

While ZUMBA is focusing mainly on Latin and international music, SIZZLE on the other hand is all about the well-known summer hits.

SIZZLE classes are 30 min long, while our ZUMBA classes are 45 minutes.
Will the payment I make be a recurring payment?

No. This is a one-time payment and it does not renew automatically.

We do hope that you will sign up for more though once your challenge is over 🙂
Do I get lifetime access to the classes?

Unfortunately, no.

You get unlimited access to all our classes for the duration of the challenge.

If you want to continue with the classes once your challenge is over, you'll be able to choose from one of our membership options.
How do I access the online classes?

Very simple: Just sign up for the challenge.

You will receive an email to set up your password so that you can log in to your account. You will have full access to all the classes from the day your challenge starts.
Do I need Zoom to attend the classes?

No, you don't.

Our classes are pre-recorded, so you can log in and do them at the time that suits you best. All you need is internet connection.
Can anyone see me during the class?

Don't worry, nobody can see you.

All our classes are pre-recorded and therefore no one can see you through the screen.
Do you have a timetable?

All our classes are pre-recorded and available on-demand. It means you can do any class, any time, from anywhere.
How much time investment do I need?

You will have to set aside 45-60 minutes 3 times a week for your cardio dance workout, plus 10-15 minutes 3 times a week for your strength exercise.
Do I need any equipment for the exercise?

3 times a week you will do dance fitness, where you need no equipment at all. 3 times a week, you will do pilates type core strengthening exercises, where all you need is a mat (but a towel will do too).
Are the classes on certain days and at certain times?

Nope. Everything is pre-recorded, so you can access the classes in your own time during the challenge period.
What type of diet is this?

This is not a diet. We will not exclude any food groups. You will learn how to make a difference between real food that nourishes your body and balances your metabolism and food that's causing your metabolism to slow down and makes you gain weight.
I need to lose more than 1 size. What do I do when the 6 weeks is up?

You can keep all the materials and can keep following the nutritional guidance you received. You will stay in the support group on Facebook after the 6 weeks is up, free of charge – so you will not be left on your own. You will also be eligible for exclusive special offers for our cardio dance workouts if you wish to continue with them.
Won't I just gain all the weight back when the 6 weeks is over?

This is not a fad diet or a quick fix. This is a complete life transformation program where you learn to enjoy being active and eating healthy food. The number 1 surprise that people get after transitioning is that their cravings for sweets and junk food basically disappear after the first few weeks.
What if it doesn't work for me? Do you have a refund policy?

If you feel this program isn't for you, we will be happy to give you a full refund.

You have 14 days (from the day your challenge starts) to give it a go, follow everything that's outlined, and if you are unhappy, you get your money back.
I have two left feet. Can I still join your online classes?

Believe it or not, this is the no.1 question we receive from people who are about to join.

And the answer is yes!

You don't need to be a dancer or have any sort of a dance-background in order to enjoy our classes.

Our positive and ever-smiling instructors will make you feel at ease no matter your dance skills.
I'm very unfit. Can I still join this challenge?

Absolutely. ZUMBA and SIZZLE help you improve your fitness levels. We advise you to start at a pace you are comfortable with, and work your way up. Too much too soon can put you off.
I can't dance, is this challenge for me?

Definitely. Our ZUMBA and SIZZLE classes are very easy to follow, and suit everyone who wants to have fun while exercising.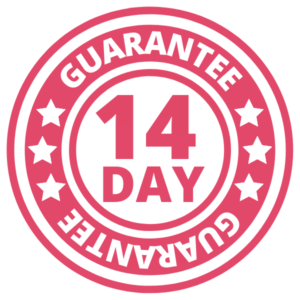 100% MONEY BACK GUARANTEE
We are so confident that you will love this challenge, that we have a 14-days full money-back guarantee. We don't want you to pay for something you don't enjoy, so we will refund your purchase if you don't achieve results and don't like the classes.
Registration for next challenge closing in:
04
days
09
hours
28
minutes
35
seconds