We are thrilled to announce that Zumba with Dance and Health has been nominated as a finalist in the Irish Fitness Industry Awards 2020 – Best Class Based Gym Category!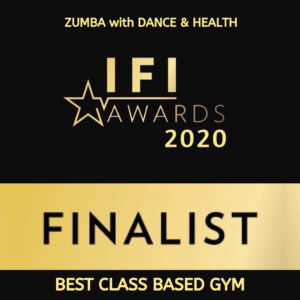 Thank you so much for your votes so far, this is the ultimate feedback to know that we are on the right track providing a 5-star experience for our customers.
We are so proud of our team of instructors who are playing an important role in this success.
If you think we deserve to end win the BEST CLASS BASED GYM category, please vote for us on this link (it literally takes less than 30 seconds):
Choose "Best Class Based Gym" and then click on "Zumba with Dance and Health"
Thank you! 🙂