Are you ready to be in the best shape of your life?
---
Regardless of your age!
Introducing:
1-on-1 online health and nutrition coaching with Lily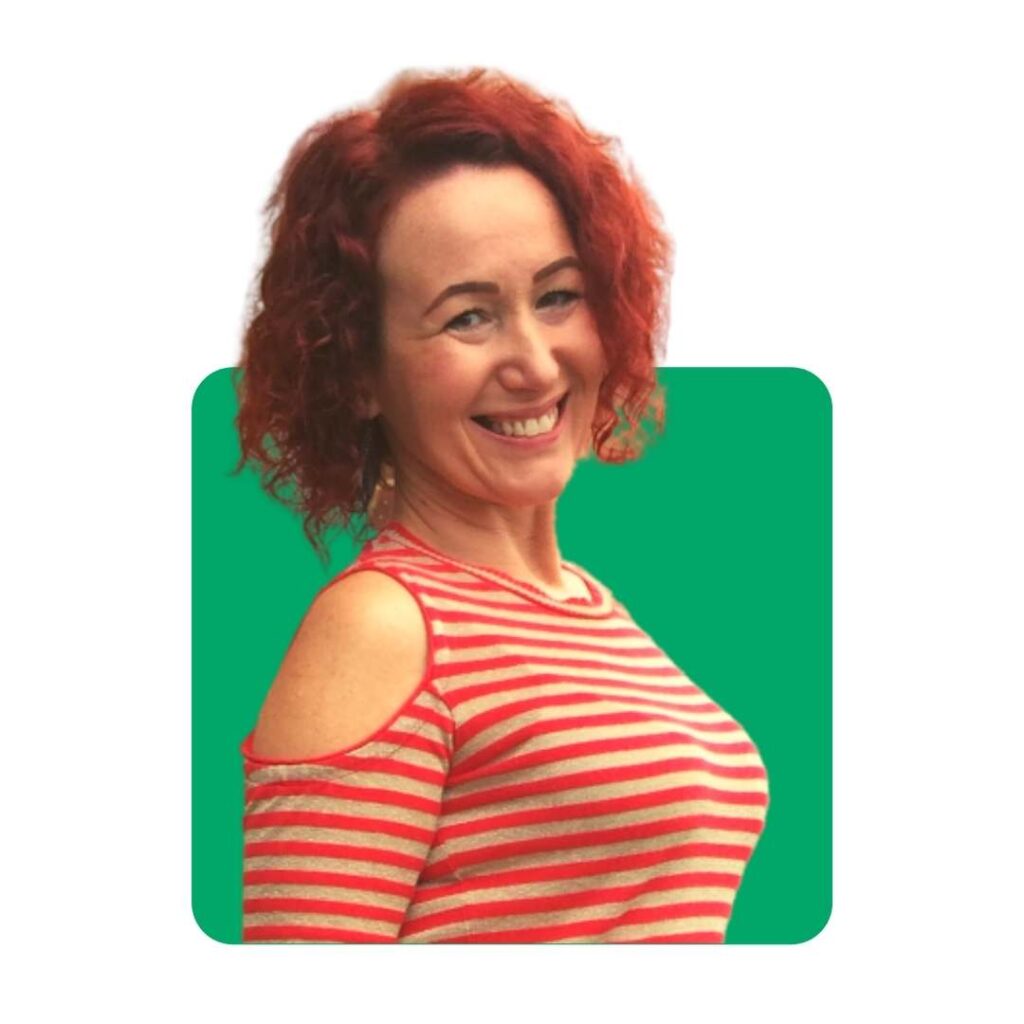 "We were meant to be in the best shape all the time, full of energy, full of life and thriving health – regardless of our age."
If you are not in your best form right now, it might be time to make a change.
It is never too early or too late to press the Reset button.
In fact, you are only 12 weeks away from being in total control of your health and fitness – for life.
This 1-on-1 programme is for you if you are ready for life-changing results, which you will learn how to easily maintain.
Does any of these sound familiar to you?
If you struggle with low energy levels
If you feel tired and sleepy all the time
If you feel bloated and sluggish
If you feel lost in the jungle of all the contradictory information about what you should be eating
If you want to get back your old self who was always full of life and energy
If you have brain fog and can't concentrate
If your emotions are unpredictable and people around you can't keep up with your constantly changing mood
If you have sudden energy-crashes
If you can't control your sugar addiction
If you've tried many weight loss plans only to get even more disappointed with yourself later
If you are an emotional eater and can't seem to get in control
If any of the above sounds familiar, I am here to help.
If you have been through a lot of disappointment…
when it comes to healthy eating, exercising, and the way you feel about yourself – you are not alone, and it isn't your fault if you feel discouraged to get onto another programme.
Being a nutritionist and a health and fitness professional, I can tell you that it is painful for me to witness all the false and contradictory information out there.
Especially the weight-loss industry – is an ugly one.
Corporations prey on people who desperately look for quick solutions and are eager to pay for the next "magic pill" or "miracle workout gadget".
The truth is, paying for that stuff isn't only wasted money, but it also pushes people further down the ladder of disappointment and self-pity.
But let me tell you: there is a way out of it!
It is absolutely possible to have more energy than you had in your 20s, feel better than ever in your skin, and be confident and full of life.
If you are ready to make lasting changes, are willing to put in the work and are eager to let go of old habits and replace them with good ones – you are in the best place!
This 12-week programme will be tailored specifically for YOU.
No generic meal plans, no one-size-fits-all approach.
For example, when it comes to weight loss…
there is a massive difference in the approach depending on whether the person has been overweight since childhood or only gained body fat later in her adult years. Generic plans, apps, and weight loss clubs would not dig that deep, and thus they cannot result in lasting changes.
It is estimated that there are 7.9 billion people on this planet right now. Essentially, every person on this planet would require completely different coaching and advice to achieve thriving health.
The same as our fingerprints differ from person to person, the whole body (including the cells that build the body) is 100% different from one person to the other.
And then, of course, our lifestyle, habits, and daily schedules are different from person to person, which requires a different approach and advice.
If nothing has ever worked for you – the reason is that nothing has ever been tailored for You.
I am committed to helping You get into the best shape of your life and feel better than ever.
What does this 12-week programme look like?
After you sign up, you can pick the week when you want to start.
As a first step, you will receive an in-depth questionnaire to fill out so that I can get a complete understanding of what you want to achieve, which are the areas you feel you're struggling with, and all the bits and pieces needed for me to be able to tailor the plan for you.
You will then write a food journal for a week (this one week doesn't yet count in your 12-week programme). The purpose of this is for me to get a glimpse of your eating habits to give you the best advice.
Only after these first two steps are completed will we schedule our first 60-minute consultation, during which we will discuss everything based on what you have submitted and go through additional questions you may have. We will look at mental barriers that stop you from achieving your health goals, and I will make sure we don't leave any stones unturned.
After the initial consultation, I will send you your personalised guide for the first 4 weeks, with a sample meal plan for 1 week.
We will then have 2 additional 60-minute coaching sessions: one after the first 6 weeks and one at the end. During these sessions, we discuss your progress, address the difficulties, and if needed, I will adjust my recommendations based on your progress and how you feel.
During the weeks in-between, I will check in with you weekly to help you stay on track, plus you can reach out to me any time, 24/7, if you need help or encouragement or run into any difficulties.
This program isn't for you if you want a quick fix.
If that's what you are looking for, please do not apply.
However, if you are looking for life-changing results and are willing to invest time, effort and finances to finally achieve your goals, get your zest for life back and be in complete control, you will find this program is what you were looking for.
If you're interested in a personalized 12-week 1-on-1 nutrition coaching, please get in touch:
To summarise, here is what's included:
Initial 60-minute video/phone consultation (depending on your preference)
In-depth analysis and guidance
A highly personalised approach
2 x 60-minute follow-up video/phone-consultations
Extra support outside consultation times
Questions?
I got answers.
Am I not getting a meal plan and shopping list for 12 weeks?

Let me answer that with my favourite quote: "Give a man a fish, and you feed him for a day. Teach him how to fish, and he'll never go hungry again."
I want to teach you "how to fish" – in other words, I will guide you and help you learn the simple steps to make you your own "meal plan wizard". Let's face it: being dependent on "healthy eating plans" and "weight loss plans" is not a way of life. You can break free and keep yourself healthy – for life.
Do I need to count calories?

Not at all. Healthy eating has nothing to do with calories, so you won't need to do that.
Do I have to weigh myself and take before-after pictures?

We won't use the scale at all. If your goal is to get slimmer, you will do so without the need to validate your progress by a number on an object. Also, I won't ask you to send me pictures.
How will I track my progress if we won't use the scale and my plan is to lose weight?

If you've always weighed yourself, I totally understand the frustration. Let me put it this way: If I gain excess body fat, I know it because my clothes won't fit. And this is true the other way around: if my clothes are getting looser and start to fit again, I know I'm on the right track. When you do the right thing and eat nutritious food, your body will get rid of excess body fat and strengthen your muscles and bones. People often drop a whole dress size while the scale shows the same number. Fat weighs less but takes up a lot more space than muscles. So while you are getting slimmer, leaner and stronger, the scale might trick you.
I want to start, but I have a holiday coming up. What should I do?

If you are eager to start, I don't see why you shouldn't. What you do and learn during the programme won't vanish during your holiday. I will be happy to give you tips on mindfully enjoying your holiday (making sensible choices while not feeling deprived.)
Of course, the other option is to secure your place now and book a later date to start (after your holiday).
You decide. 🙂